Fully-automatic 20 Ltr PET bottle making machine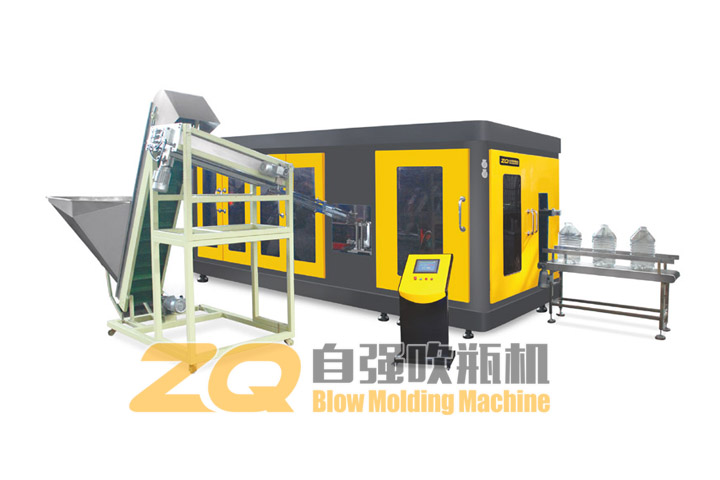 Fully-automatic 20 Ltr PET bottle making machine
ZQ-B20L-2,a pioneer in full-automatic linear PET stretch blow moulding machine, especially for big volume bottles, ZQ adopts special design on the preheating system and servo driving system to enable it a big volume blowing, saving more than 50% power compared with similar machines by others, it is widely used in the package of edible oil, water with the volume 20L.
Blowing system: create the high-pressure integration valve group, the single cavity productive capacity is increased by 60%.
Concentrated heating system: patent light box provides an even temperature, lamp distance 101mm rather than 240mm from
others and save power by more than 50%.
Stretching system: use linear sliding track framework instead of liner bearing, which offers an outstanding improvement of stability.
Main transmission system: adopt patent double strand roller chains technology, to assure the demands of stability and high speed.
Hydraulic mould clamping system replace the traditional pneumatic clamping system ,booster pressure from one sides with 2 plate forming to assure the high clamping stability at a pass rage of 99.8%.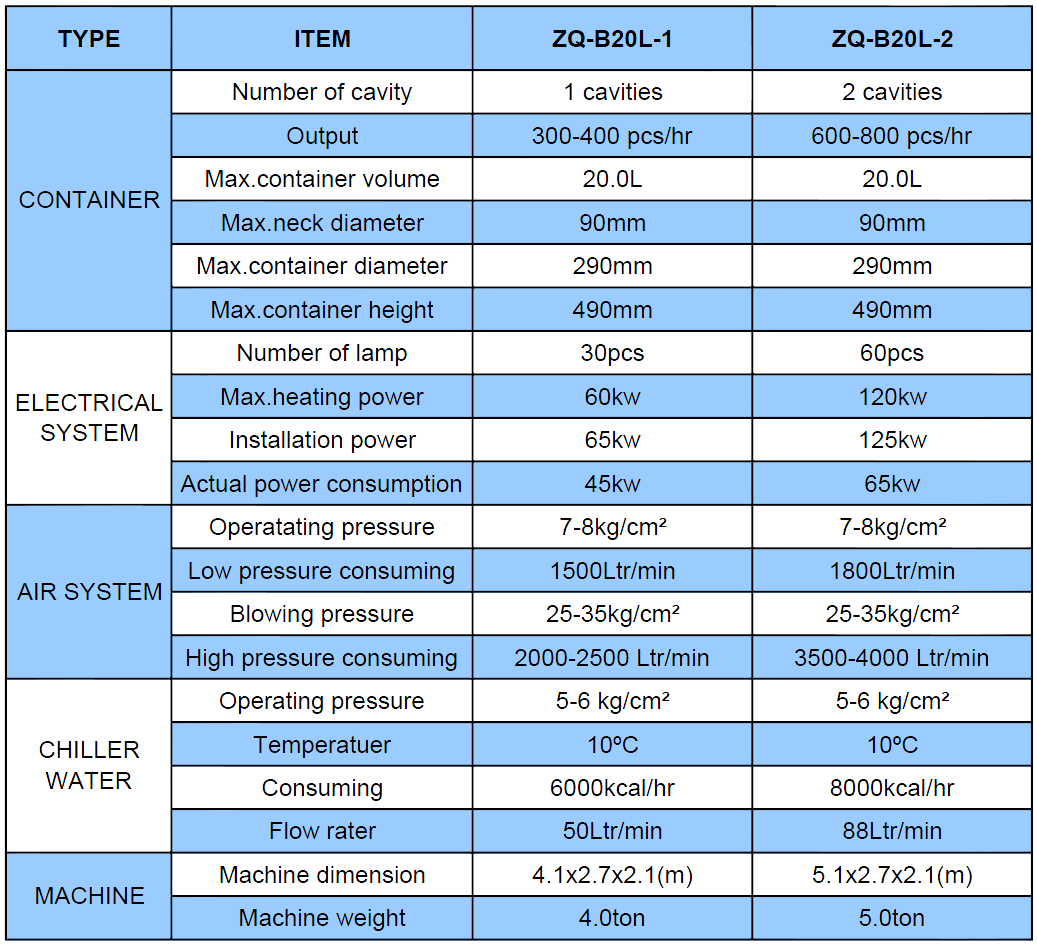 Note: The specifications are subject to change without notice for the further improvement. Custom production accepted. Any client idea tried.