Double Station Extrusion Blow Molding Machine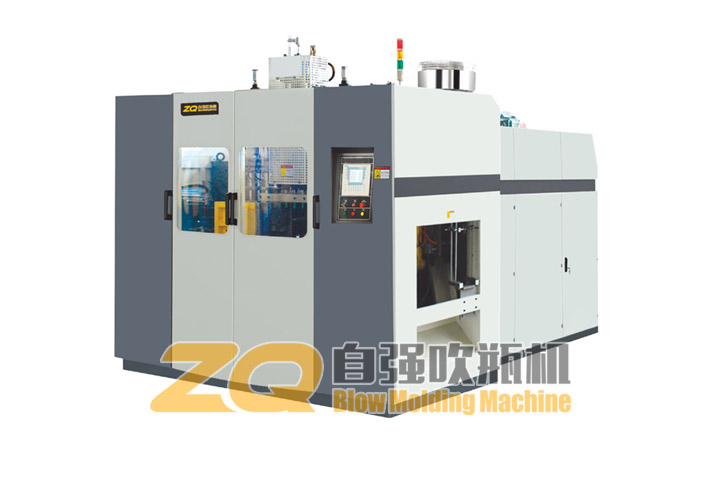 Double Station Extrusion Blow Molding Machine
The 2L-16L double station blow moulding machine is different from the single station machine in that it has one additional station with high-precision linear guide, covering four major series of ZQD-2L,ZQD-5L,ZQD-10L and ZQD-16L. The same as the single station machines, it can be used to produce a wide variety of materials, such as PE, PP, and PA. The largest capacity of the product can be 16L, and its production capacity is 60 to 70% more than the single station machine. In accordance with different type of products, die heads can be changed to achieve multi-type production.
Setting:
Clamping------------Double station+Hight-precision guide+large arm cylinder axle
Extrusion system--Hard gear surface reducer+Japan inverter
Die system----------Central-incoming extrusion die with special steel
Hydraulic system--Japan hydraulic valve seal and proportional control
Control system----Japan PLC+Imported HMI+PLC automatic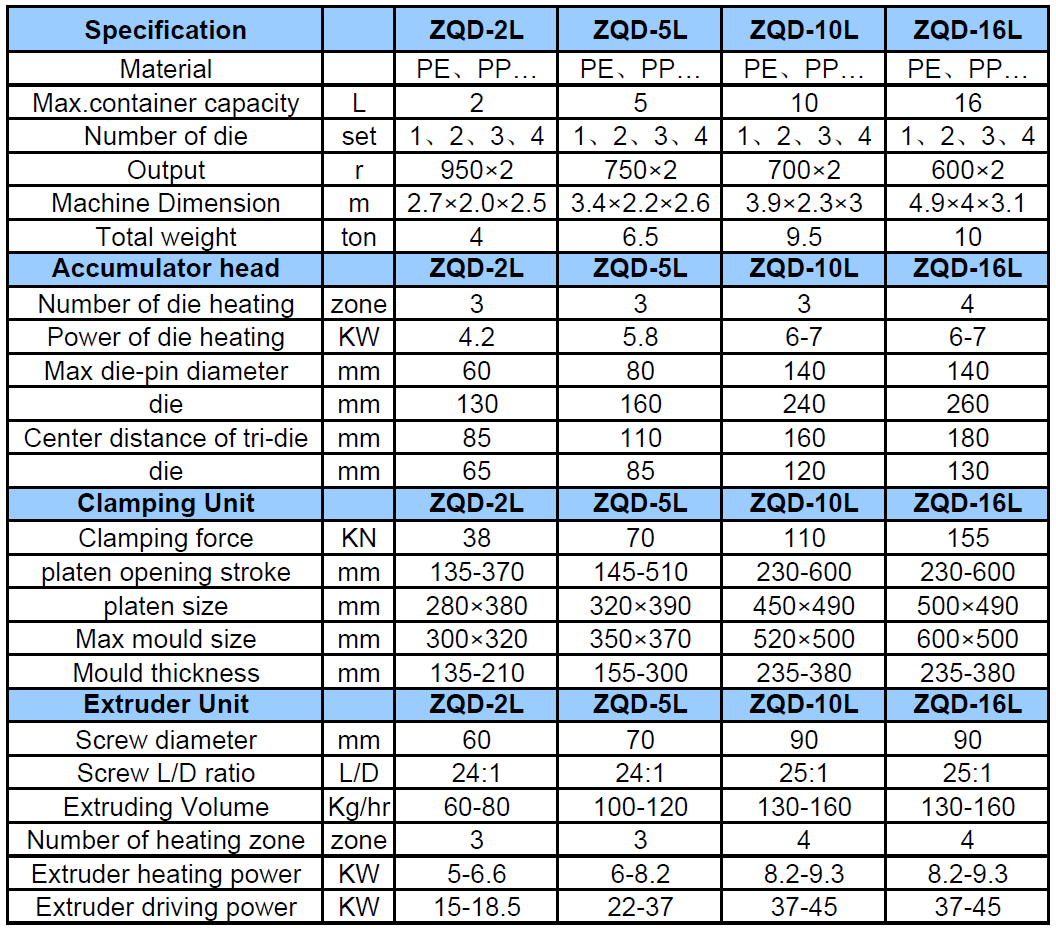 Note: The specifications are subject to change without notice for the further improvement. Custom production accepted. Any client idea tried.