High-Speed 5 Ltr Reheat Stretch Blow Molding Machine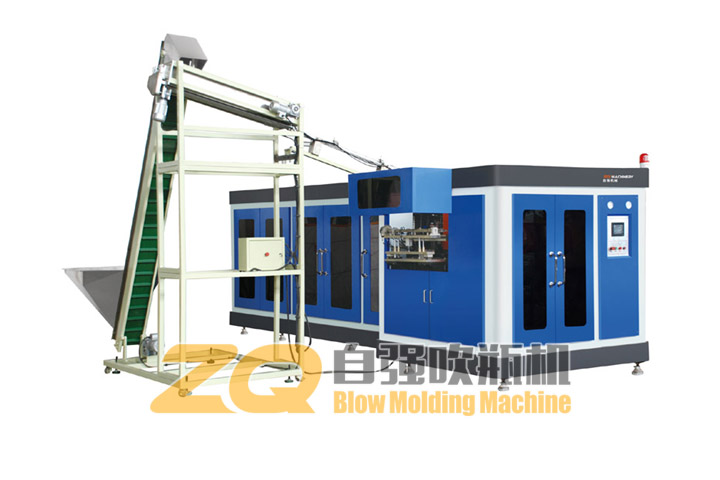 High-Speed 5 Ltr Reheat Stretch Blow Molding Machine
ZQ-B5000-4 is a two step fully automatic blow moulding machine specially designed for 5 liter edible oil bottle
production,best choice for productions with big volume,high speed and full automation.It has 4 cavities with up to 5 liters for each cavity,suitable as welll for other bottles above 2 liters ,like carbonated drinks,low-middle tempeprature juice beverage,mineral water and pestcide,etc.
Advantages
1).High Automatization
2).High Intelligence:The machine can be controlled through touch screen and running status is shown on it.
3).High Quanlity:Steady infrared heating system blowing and highly precise blow-mould closing system ensure quality.
4).High Speed:2800-3500BPH(4-cavity).
5).No Contamination:Closed production zone, good self-lubrication system avoid contamination.
6).Low Cost:Low consumption of electricity, air and water.
7).High Transparency:Easy maintenance, absolute safely, visual inspection, low noise.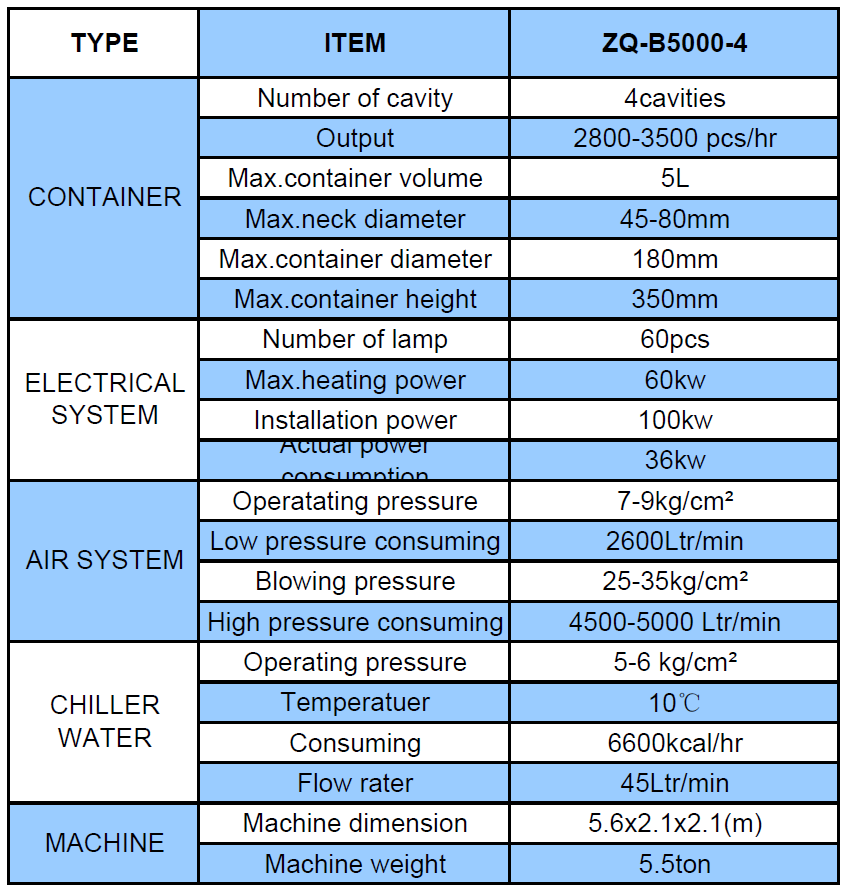 Note: The specifications are subject to change without notice for the further improvement. Custom production accepted. Any client idea tried.