Single Station Extrusion Blowing Machine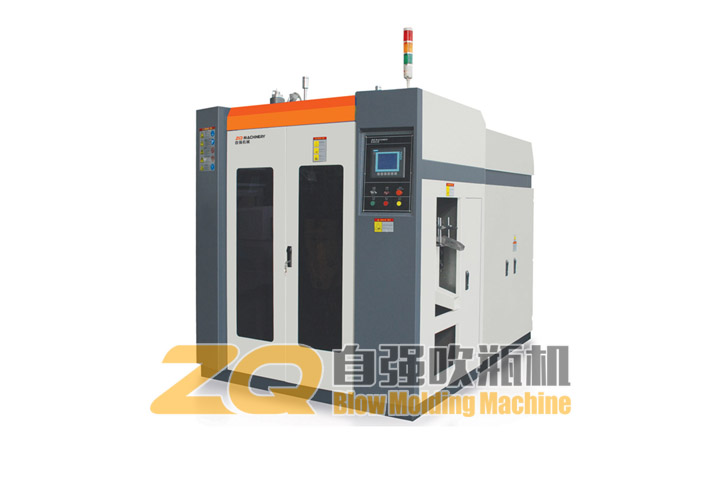 Single Station Extrusion Blowing Machine
The 2L-16L single-station automatic blow moulding machines include four series of ZQS-2L, ZQS-5L,ZQS-10L and ZQS-16L. The Machine is a single station machine, and suitable for producing high quality container with medium output. It specializes in the manufacture of PE\PP\PVC\TPU\PETA containers of up to 16L, with from one to six fold diehead, for use in the packaging of petroleum, cosmetics, chemicals, pharmaceuticals,food, toys and auto-parts. The clamping system is a high-precision single-station linear guide, extrusion system using a hard gear reducer and inverter imported from Japan.The die head system adopts central-incoming extrusion die made of special steel, imported hydraulic valve and seal parts with proportional control valve. The control system consists of PLC and Human-machine interface imported from Japan, an automatic temperature control module and imported electrical parts.
Setting:
Clamping---------Single station+Hight-precision guide+large arm cylinder axle
Extrusion system--Hard gear surface reducer+Japan inverter
Die system--------Central-incoming extrusion die with special steel
Hydraulic system--Japan hydraulic valve seal and proportional control
Control system----Japan PLC+Imported HMI+PLC automatic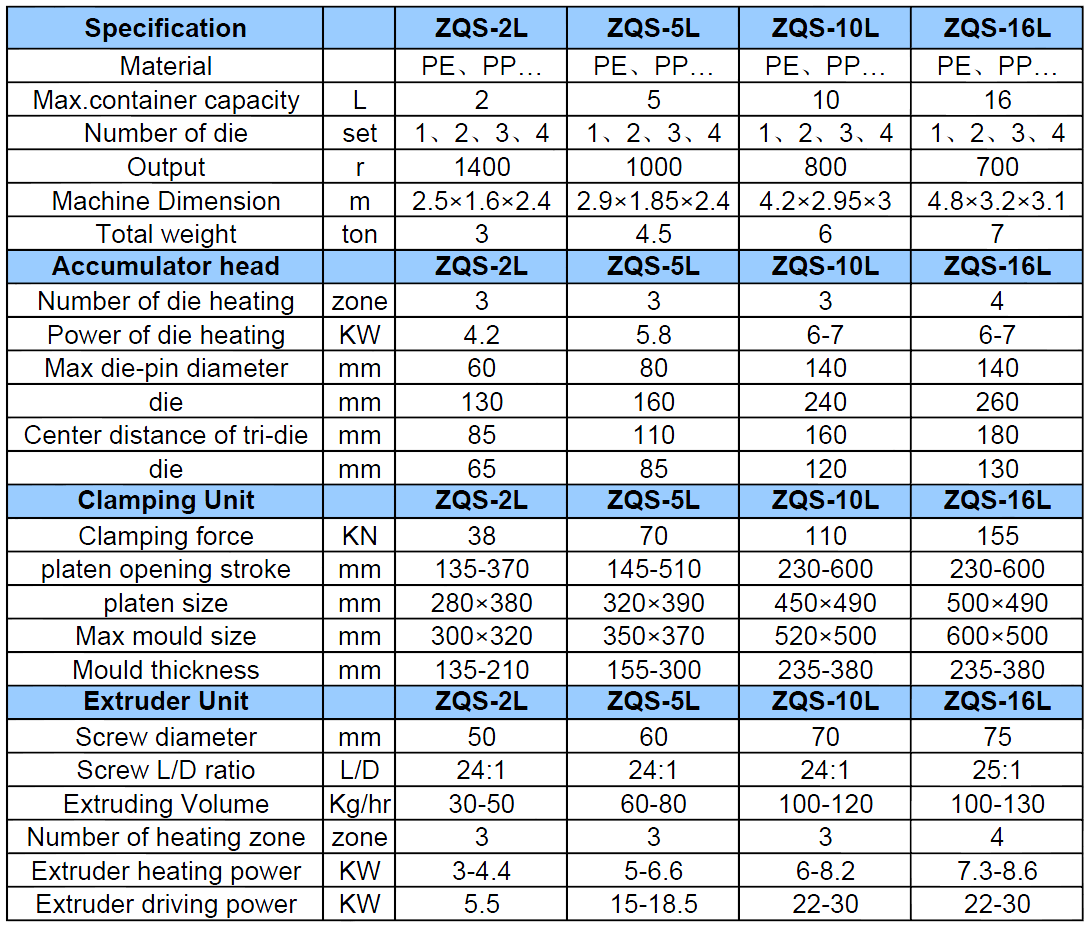 Note: The specifications are subject to change without notice for the further improvement. Custom production accepted. Any client idea tried.