ZQ-C16H,Rotary Plastic Cap Compression Making Machine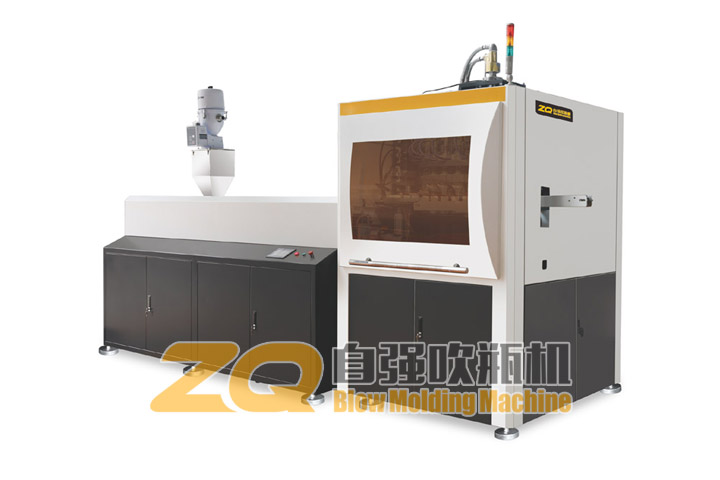 Rotary Plastic Cap Compression Making Machine
ZQ-C16H cap compression molding machine
is applicable for cap production from thermoforming plastics (PP,PE,etc.,) , its rotating design ensures continuous cap production and no injection time, so yield greatly increased.
The machine adopts continuous compression molding hydraulic press for plastic cap manufacturing via the extrusion of dry-blend granulated compounds (i.e. HDPE, PP), metering, pelletting and insertion in the cavities to mould it into the final shape. The capacity of the machine depends heavily on compound properties and the geometry of the manufactured caps.
Equipment Advantages.
1. Intelligent PLC controlling system
2. Human-machine interface, easy & stable operation
3. Machine adopts world-class industry design and processing crafts,exquisite electrical configuration
and superb assembling technology
4. Easy computer operation realizes full-auto production from PP&PE resin to final caps.
5. Rotation compressing cap molding offers shorter recycling time,high yielding and fine final caps,
caps with no injection point and easy for cap logo printing
6. Cap with high density, short change-over time for one color cap to another.
7. Low energy consumption,output triples compared with the traditional cap injection molding machine
8. Each cap mold is independently compressed, no runner scrap.
9. Easy and low cost mold maintenance
10.High efficiency, low price
Machine Information.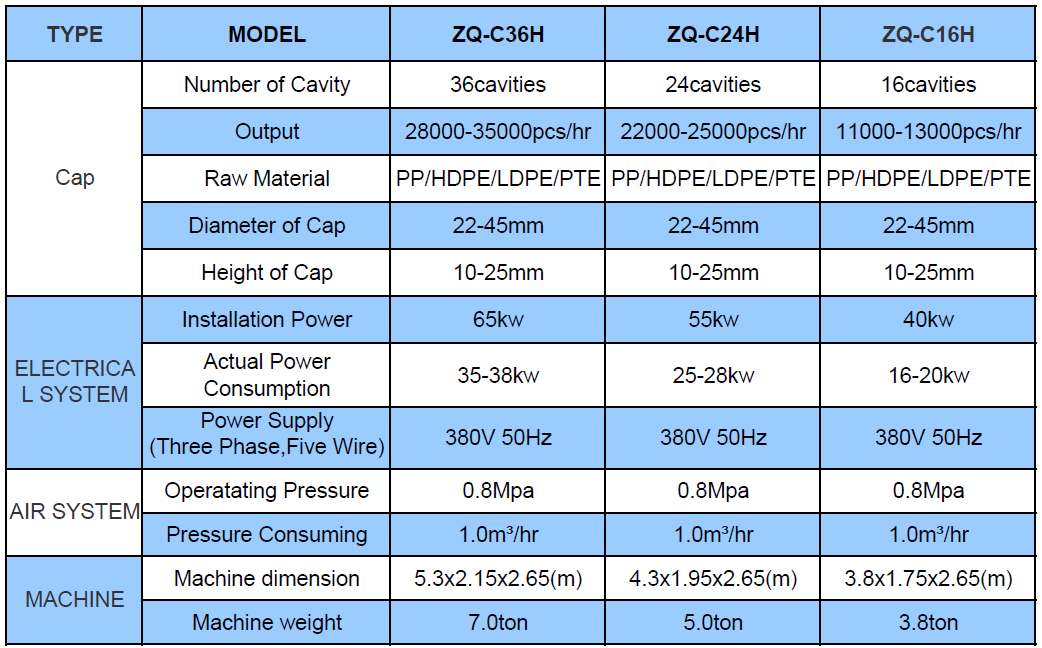 Note: The specifications are subject to change without notice for the further improvement. Custom production accepted. Any client idea tried.